Have you ever wished you could open your closet, LOVE what you saw, and create cute outfits from it effortlessly, everyday?
Most people spend a lifetime being frustrated with their wardrobes, collecting a bunch of new clothes and style tips to try to solve the problem, but ending up back in the same cycle of closet frustration.
On the flip side, other people seem to have mastered the ability to whip up outfits and make style look so easy.
The truth is, style doesn't have to be complicated or difficult. If you master just a few key things, being confident and put-together everyday becomes a piece of cake. 
And I want to show you how to do it.
That's why I'm super excited to announce that enrollment for my online style course Simply Put Together is NOW OPEN!!
Simply Put Together is my step-by-step program that gives you the tools you need to unlock your personalized, effortlessly put-together style and feel confident and awesome everyday.
For a limited time, the doors for enrollment are OPEN! 
Simply Put Together aims to make style EASY with a step-by-step framework to style.  It teaches you the Style Foundations that most women are missing, but will help you understand style so that it clicks.
Inside, you'll learn how to:
Craft a wardrobe that serves your lifestyle–and any lifestyle changes you go through for the rest of your life
Identify your Style Personality
Understand your Body Shape and know how to dress it well
Create a detailed wardrobe plan perfectly tailored to YOU
Methodically clean out your closet
Put together winning outfit combos that are compliment-magnets
Master the style foundations required to nail a put-together look every time, no matter what your style is, for the rest of your life
And you'll finally:
Create a wardrobe you truly LOVE, as it will be perfectly tailored to YOU
Open your closet and get energized from it instead of drained
Start your day feeling in command instead of chaotic from a fight with your closet
Put together outfits effortlessly and feel confident every single day

Walk into work everyday knowing that you look like you're on top of your game

Show up in the world as your most vibrant and confident self–everyday! 

Imagine how much more freedom you'd feel if you stopped fighting with your wardrobe and could show up everyday as your most confident and vibrant self!
I created Simply Put Together to help you do exactly that.
For a limited time, I'm opening the doors for enrollment!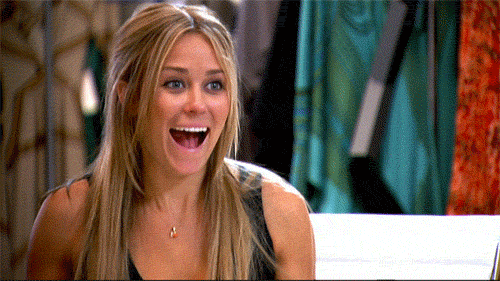 Get all the details about Simply Put Together HERE.
If you've been unhappily stuck in your style or struggling to consistently put together outfits you love, I'd love to help you finally crack the code to make style come easily!
Enrollment is only open until Tuesday, October 6th @ 2:59pm Pacific Time.  Click HERE to see what it's all about!