I'll confess: There are many days I lack inspiration for outfits.
Yes, I have go-to outfits that I love to repeat, but sometimes I just need a change from those too, you know?
We all know that feeling of standing in front of our closets not knowing what to wear.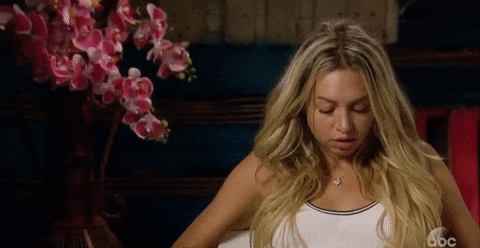 When you have a morning like that, what do you do?
Quietly growl at your closet?
Sigh and throw on that boring outfit you wore last week again?
Wonder when's the next time you can shop for new stuff?
Get mad at yourself for having a closet full of clothes that you don't want to wear?
Instead of doing all that (and compulsively shopping like I used to 😬), I started doing something else that has totally broken that cycle.
In the free masterclass that I hosted earlier this week on The 3 Most Important Keys to Unlock Effortless Style Everyday, I shared that one of my favorite tricks for getting dressed was using outfit formulas.
Outfit Formulas are basically templates you can follow to put together clothes in a stylish way.  They're super helpful when you can't think of what to wear.
I've talked about these tons of times on the blog, but one thing I haven't discussed before is
1) the difference between good outfit formulas and GREAT outfit formulas, and
2) how to utilize them.
Good vs. Great Outfit Formulas
The difference between good and great outfit formulas is that good ones help you put together outfits, but they may involve very specific pieces that may or may not fit your style.  They'll get you good results, but they won't give you a lot of variety.  They might be so specific that they're limiting, and you can only create one awesome outfit from it.
GREAT outfit formulas are specific and universal at the same time.  A great outfit formula won't just get you ONE great outfit — they'll get you 5 or 10 great outfits.  Great outfit formulas give you maximum bang for your buck, and they will serve you over and over again, through multiple seasons, no matter what your style is.

How to use Outfit Formulas
So, while I may still growl at my closet for a sec when I don't know what to wear, instead of heading for my next compulsive shopping trip, I grab my phone and pull up a GREAT outfit formula I saved in my notes.
I'm instantly inspired again.
In no time, I whip up 2 to 3 awesome outfits and head out to my day feeling good. I got out of the morning closet rut, have on a fresh and inspired outfit, and overcame that urge for an aimless shopping trip.  💪🏽BOOM.  Feeling like I can conquer anything!

When was the last time you did this? Have you ever done this?
What if, the next time you growl at your closet, instead of letting yourself stay in that rut, you took 2 minutes to pull out an outfit formula instead?
Your day could be completely different!
Let me give you one *great* outfit formula that you can try this week. You can use over and over, through different seasons, no matter what your style or lifestyle is:
Above, I'm showing three outfits I made following this formula.  One is casual and two are for work.
The key here is that pulling out one of the neutrals in the print and using it in your bottoms keeps the look really cohesive.
In the first outfit, I pulled out the black from the striped top and wore black jeans. In the second outfit, I pulled out the blue from the top and wore blue pants.  Both outfits would be fantastic with white bottoms as well. The third example shows a dress where you don't have to worry about bottoms, so I pulled out the black and wore a black blazer.  Then, because the entire outfit is made of neutrals, you can easily add colorful shoes to make it pop.
You can make tons of outfits with this formula, no matter what your style is.  This is the power of a great outfit formula.
My challenge for you:  Try this outfit formula sometime this weekend!
Hope this makes your mornings easier!
---
P.S. Just a few more days left to register for this round of Simply Put Together!  I have LOVED walking with women through Body Shape questions, watching them get excited about finally pinpointing their style, and seeing them feel empowered to have great style on their own!
Simply Put Together won't be open again until later this year, so if you want to jump on board, learn more HERE!
P.P.S. I'll be doing my free masterclass on The 3 Most Important Keys to Unlock Effortless Style Everyday one last time on Facebook Live TODAY 4/30 @ 11am PDT.  Ladies have been telling me they LOVED the class, so if you missed it, pop over to my Facebook Page to catch it!